A collection of funny love quotes for him from her, some with love quote images that you can send on social media to your special guy.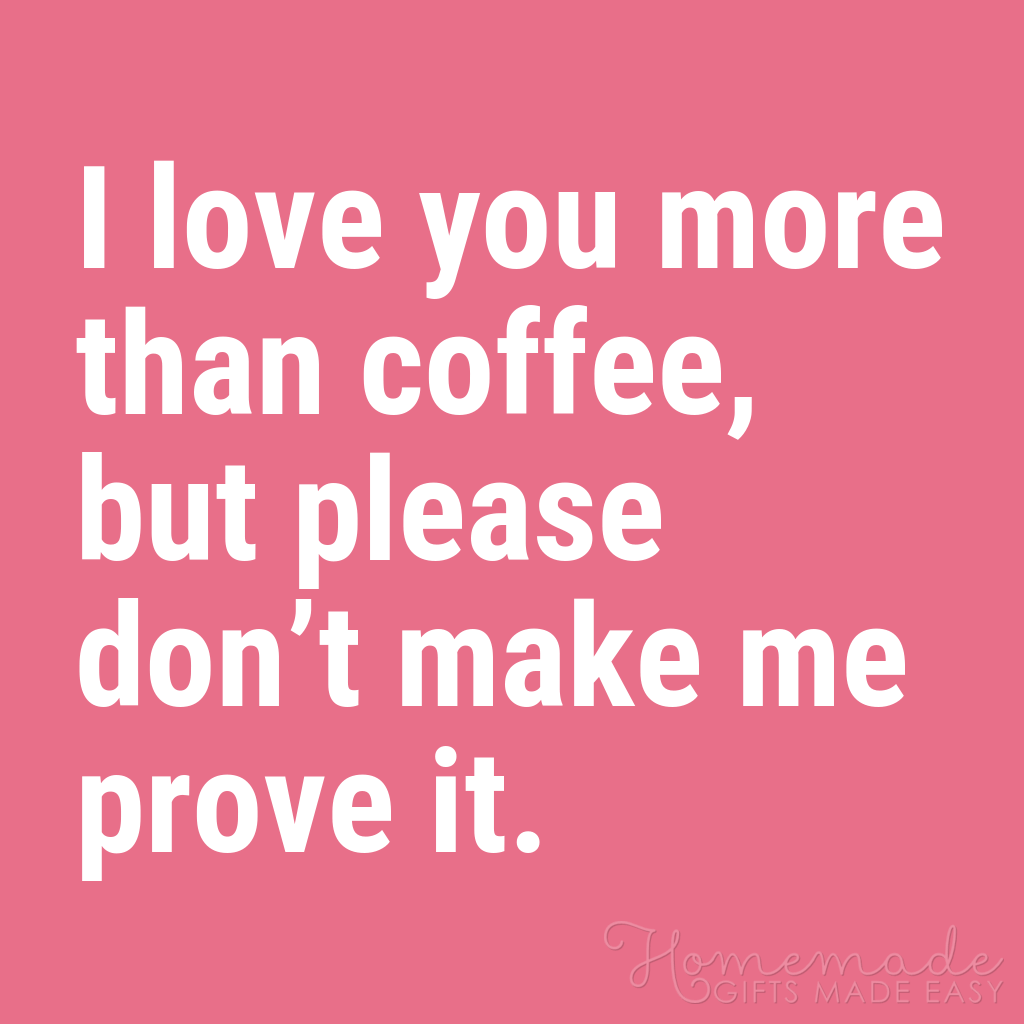 I love you more than coffee, but please don't make me prove it.
I think you are suffering from a lack of vitamin ME.
You must be made of Iodine, Livermorium, and Uranium because I Lv U!
You're basically the cutest thing I have ever loved, after my kitten.
Everyday I fall in love with you more and more. Except yesterday… yesterday you were pretty annoying.
Love makes people do silly things. Like, it made me send you this message!
You're the obi wan for me.
I love you no matter what you do, but do you have to do so much of it?
You're the cheese to my macaroni.
Besides chocolate, you're my favorite.
Are you a magician? Because whenever I look at you, everyone else disappears!
I want to be the reason you look down at your phone and smile. Then walk into a pole.
Together with you is my favorite place to be.
Let's be weird and wonderful together.
It's amazing how one day someone walks into your life, and then the next day you wonder how you lived without them.
You're like a dictionary – you add meaning to my life.
Most women desire someone who makes them laugh and also feel safe. So basically a clown ninja.
A guy knows he's in love when he loses interest in his car for a couple of days.
~ Tim Allen
As a man in a relationship, you have a choice: You can be right or you can be happy. 
~ Ralphie May