So you've gotten all your gifts (right?), but just in case, we've rounded up the best last-minute things that'll arrive in time for everyone you've put off shopping for. Welcome to Last Minute Week.
Photo: Courtesy of the retailer.
Whether your best friend is a book lover, a home cook, or a skincare junkie, you're probably starting to stress out about finding them a unique holiday gift this year. Regardless of what they're into, we're here to do the heavy lifting for you, and have found the best gifts for every type of best friend, ones that you can buy on Amazon and will assuredly arrive on your doorstep before Christmas.
For the best friend who analyzes every moment of Real Housewives with you
Schott Zwiesel Tritan Cabernet Glass, Set of 6
Upgrade their wineglasses to better indulge in every Bravo personality's favorite activity with this set that's a favorite among sommeliers.$84 at Amazon
Riedel O Cabernet and Merlot Stemless Wine Glasses
Or go for a stemless set that has a seal of approval from Cedric Nicaise, wine director at Eleven Madison Park.$44 at Amazon
For the best friend who writes the most thoughtful birthday cards
Kuretake ZIG Letter Pen
This Japanese pen is the best gift for a stationery fiend.$4 at Amazon
For the best friend-slash-work spouse
KeepCup Brew Glass Reusable Coffee Cup, 12-Ounce
Make your mid-afternoon coffee runs together feel a little fancier.$30 at Amazon
SipWell Stainless Steel Drinking Straws
A set of sustainable metal straws will come in handy once iced-coffee season rolls around again.$4 at Amazon
For the best friend who remembers anniversaries better than Leslie Knope
One Line a Day: A Five-Year Memory Book$10(was $17, now 41% off)
Five years worth of memories can fit in this small book — as long as each memory's only a sentence or two.$10 at Amazon
Marimekko Postcards$18(was $20, now 10% off)
Graphic designers love these brightly patterned note cards and, since there's no message written on them, your friend can personalize them for any occasion.$18 at Amazon
For the best friend you've known since kindergarten
Eve's Addiction Rose Gold Plated Custom Coordinates Bar Necklace
Customize this necklace with the longitude and latitude of the elementary school where you met or the address of your friend's childhood house where you always used to hang out.$58 at Amazon
For the best friend who's so trendy, you sometimes wonder why you're their best friend
Champion Logo Fanny Pack$24(was $28, now 14% off)
They probably already have a fanny pack and a Champion reverse-weave hoodie, but what about a fanny pack with an oversized Champion logo?$24 at Amazon
Ecowish Women's Fuzzy Faux Shearling Coat
Strategist writer and editor Liza Corsillo says we're living in "the season of the teddy coat," and based on how quickly these cozy jackets keep selling out, we think she's on to something.From $31 at Amazon
For the best friend who always has a recommendation for a good book
Knock Knock Personal Library Kit (15000)$13(was $16, now 19% off)
This is also a good time to return the books you've borrowed from them this year.$13 at Amazon
For the long-distance best friend
LuMee Two Cell Phone Case
The Kardashian-approved LuMee phone case has lights on the front so your best friend will always look good when you're chatting on FaceTime.$18 at Amazon
Anker PowerLine+ Lightning Cable (10ft) Charging Cable
And this extra-long charging cord can keep up with your marathon catch-up chats — (almost) no matter how far they wander from an outlet.$18 at Amazon
For the best friend who's the first person you call after a breakup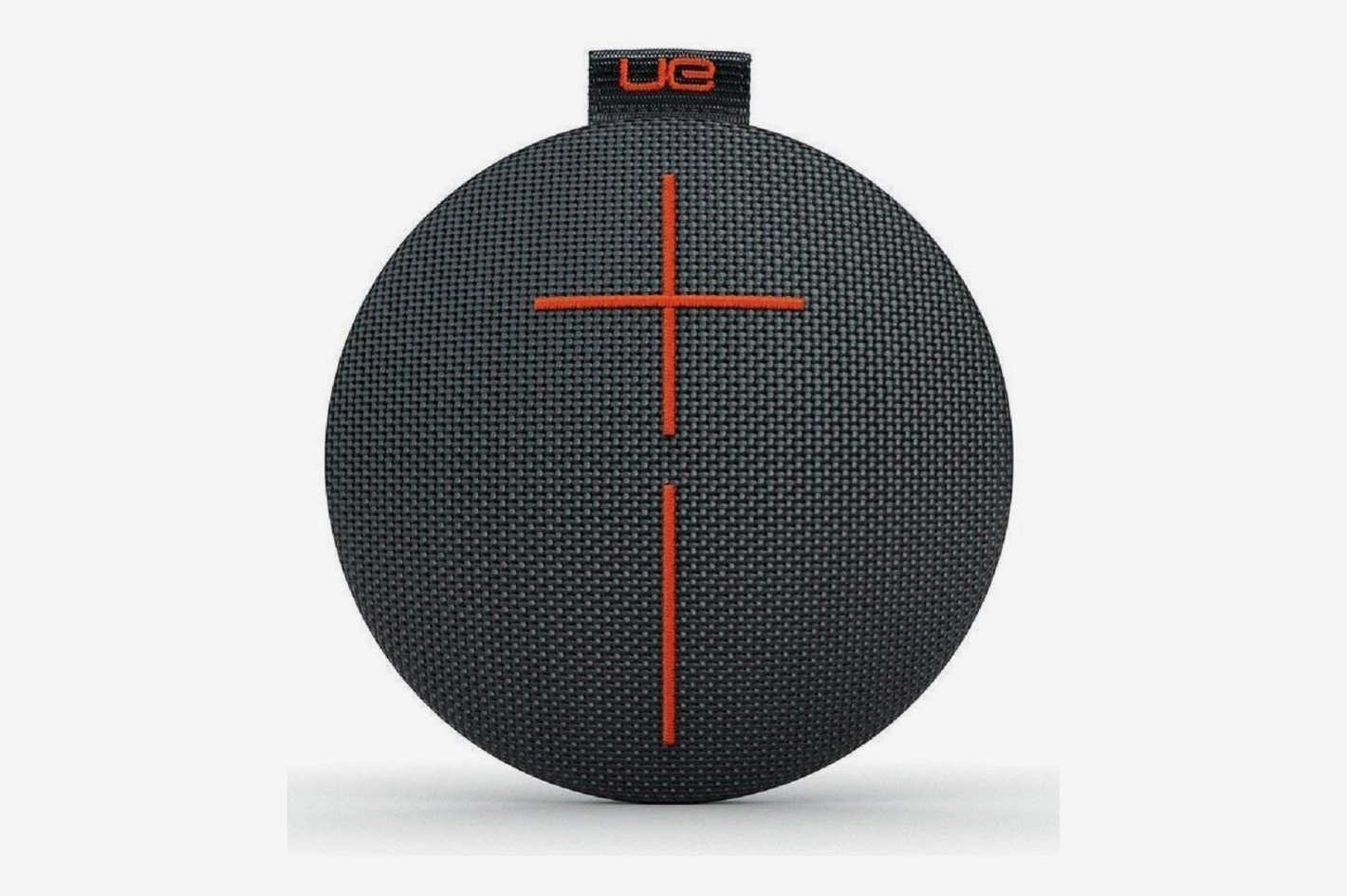 UE ROLL 2 Wireless Mobile Bluetooth Speaker (Waterproof and Shockproof)
Ideal for singing along to breakup songs together, no matter where you are.$120 at Amazon
NOW Solutions Lavender Essential Oil, 1-Ounce
Return the favor next time they're broken-hearted with calming lavender essential oil, which experts say will help soothe the pain.$8 at Amazon
For the best friend who always takes you to concerts
Beastie Boys Book$27(was $50, now 46% off)
This oral history of the Beastie Boys' rise to fame has a scrapbook-feel and includes rare photos, original drawings, mixtape playlists, and more.$27 at Amazon
For the best friend who always take you to galleries
Yayoi Kusama: Festival of Life$43(was $70, now 39% off)
If your art-loving friend missed Japanese artist Yayoi Kusama's 2017 exhibition at the David Zwirner gallery in Chelsea, this monograph captures some of her iconic works, like the endlessly Instagrammed mirrored "Infinity Rooms" and polka-dot-plastered spaces.$43 at Amazon
For the best friend who goes out of town for weeks but always picks up their phone
Bucky 40 Blinks Luxury Ultralight Comfortable Contoured Eye Sleep Mask/Blindfold$12(was $13, now 8% off)
Get them an eye mask that'll make their travels a little more comfortable, especially if they're "someone who requires absolute darkness but also wants beautiful eyelashes," as Maureen O'Connor notes. But really, this sleep mask is good for anyone who wants to get some sleep on a plane.$12 at Amazon
Sleepy Ride Airplane Footrest$20(was $30, now 33% off)
You know your best friend deserves first class but if that's way out of their — and your — budget, this padded foot sling is the next best thing.$20 at Amazon
For the best friend who hates their job
The Subtle Art of Not Giving a F*ck: A Counterintuitive Approach to Living a Good Life$15(was $25, now 40% off)
You might not be able to find your best friend a new job, but you can at least give them a book that might help them care a little bit less about it and find a next thing to do.$15 at Amazon
The War of Art: Break Through the Blocks and Win Your Inner Creative Battles$12(was $13, now 8% off)
If your friend wants to turn an artistic passion into a full-time pursuit, this inspiring creative guide will give them summon the motivation to turn thought into action. Productivity expert Laura Vanderkam calls it "a kick-in-the-pants short book that always makes me want to shut up, sit down, and write afterward."$12 at Amazon
For the best friend who shares recipes with you
A Very Serious Cookbook$32(was $50, now 36% off)
The chefs behind Lower East Side hot spots Contra and Wildair break down their restaurant dishes — like sumac crackers with coffee mayonnaise — for the home cooking set.$32 at Amazon
For the best friend who always has a petition for you to sign
Pinsanity Rosie the Riveter Enamel Pin
So they can wear their politics on their sleeve.$10 at Amazon
Emmalise Women's Warm Winter Cat Whisker Beanie
In a neutral light brown, this pussy-eared hat is a more sartorially versatile way of supporting the resistance.$15 at Amazon
For the best friend you share skin-care secrets with
skyn ICELAND Hydro Cool Firming Eye Gel, 4 Count
If you want to impress with some skin care that goes beyond K-beauty, give a set of these Rio-approved eye patches from Iceland.$15 at Amazon
Insta Natural Age Defying & Skin Clearing Serum
We're also fans of this affordable vitamin C and niacinamide serum that brightens skin while banishing breakouts.$22 at Amazon
For the best friend who runs an Instagram account for their cat
PetFusion Ultimate Cat Scratcher Lounge$47(was $50, now 6% off)
This cardboard cat-scratcher will definitely make an appearance on their feed.$47 at Amazon
Petronics Mousr Interactive Robotic Cat Toy
They'll be racking up the likes after posting a video of kitty chasing this app-controlled motorized mouse.$150 at Amazon
For the best friend who runs an Instagram account for their dog
Spring Fever Pet Bed
Animal behaviorists say small dogs like the security of a dome-style bed, and we're sure your friend's followers will love this adorable strawberry-shaped hideaway.$20 at Amazon
Outward Hound Hedgehogz Squeak and Grunt Plush Dog Toy$6(was $10, now 40% off)
Our resident dog lover Mia Leimkuhler says, "I don't know why, but dogs especially seem to love plush hedgehogs." Get your friend's pup a few to cuddle up with.From $6 at Amazon
For the best friend who's actually good at Pinterest crafts
MT Washi Masking Tapes, Set of 20, Bright & Cool Colors (MT20P002)
Or maybe they like to organize everything.$14 at Amazon
For the best friend you text all day
Anker PowerCore 10000$24(was $26, now 8% off)
Give them the always-appreciated gift of a longer battery life.$24 at Amazon$26 at Amazon
For the best friend with a green thumb
Crabtree & Evelyn Ultra-Moisturising Hand Therapy, Gardeners, 3.5 oz.
This hand cream has both macadamia nut oil and shea butter to keep hands rough from gardening soft.$20 at Amazon
Haws Indoor Watering Can with Rose and Gift Box, 2-Pint/1-Liter, Copper
We guarantee they'll be impressed by this luxe watering can that gardeners — and Martha Stewart — go crazy for.$130 at Williams Sonoma
For the best friend who just became a parent
Jade Roller Massager$15(was $17, now 12% off)
This jade roller can provide an easy 30 seconds of self-care (that might also help even skin tone and fight puffiness, according to writer Maria Tallarico) for an otherwise busy parent. (Note: the jade roller originally linked is no longer guaranteed for delivery before Dec 25th, so we have linked to a comparable model with expedited delivery available).$15 at Amazon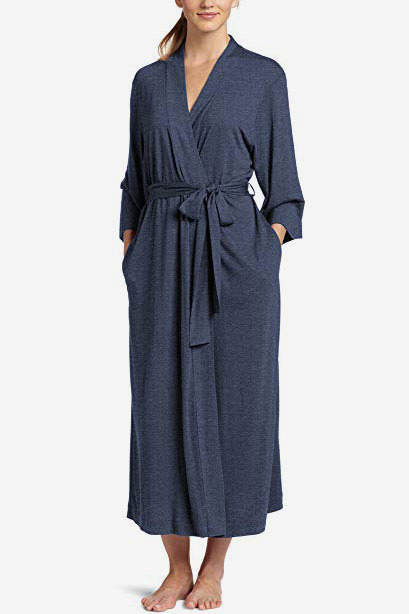 Natori Women's Shangri-La Solid Knit Robe$81(was $98, now 17% off)
Putting on real clothes can sometimes be too much effort for new parents. New mom Sonya Li Casino told us a plush bathrobe can add some elegance to a pajama-based look.From $81 at Amazon
For the best friend who will always join you for happy hour
Stanley Classic Flask$16(was $25, now 36% off)
A flask that's slim enough to fit in a suit or jacket pocket and rugged enough to withstand even the craziest party.$16 at Amazon
Corkcicle 12 oz Triple-Insulated Stemless Glass
Like the tumbler they use for water or coffee all day, this insulated, spill-proof cup will keep your Sancerre cold all day.$20 at Amazon
For the best friend who will always join you for an exercise class
S'well Vacuum Insulated Stainless Steel Water Bottle, Double Wall, 17-Ounce, White Marble
Because they're probably also the friend who's always reminding you to stay hydrated.$35 at Amazon
TriggerPoint GRID Foam Roller
All that working out probably leaves your friend a little sore, too. They can roll out those knots on this expert-recommended foam roller.$35 at Amazon
For the best friend who will always join you on a weekend trip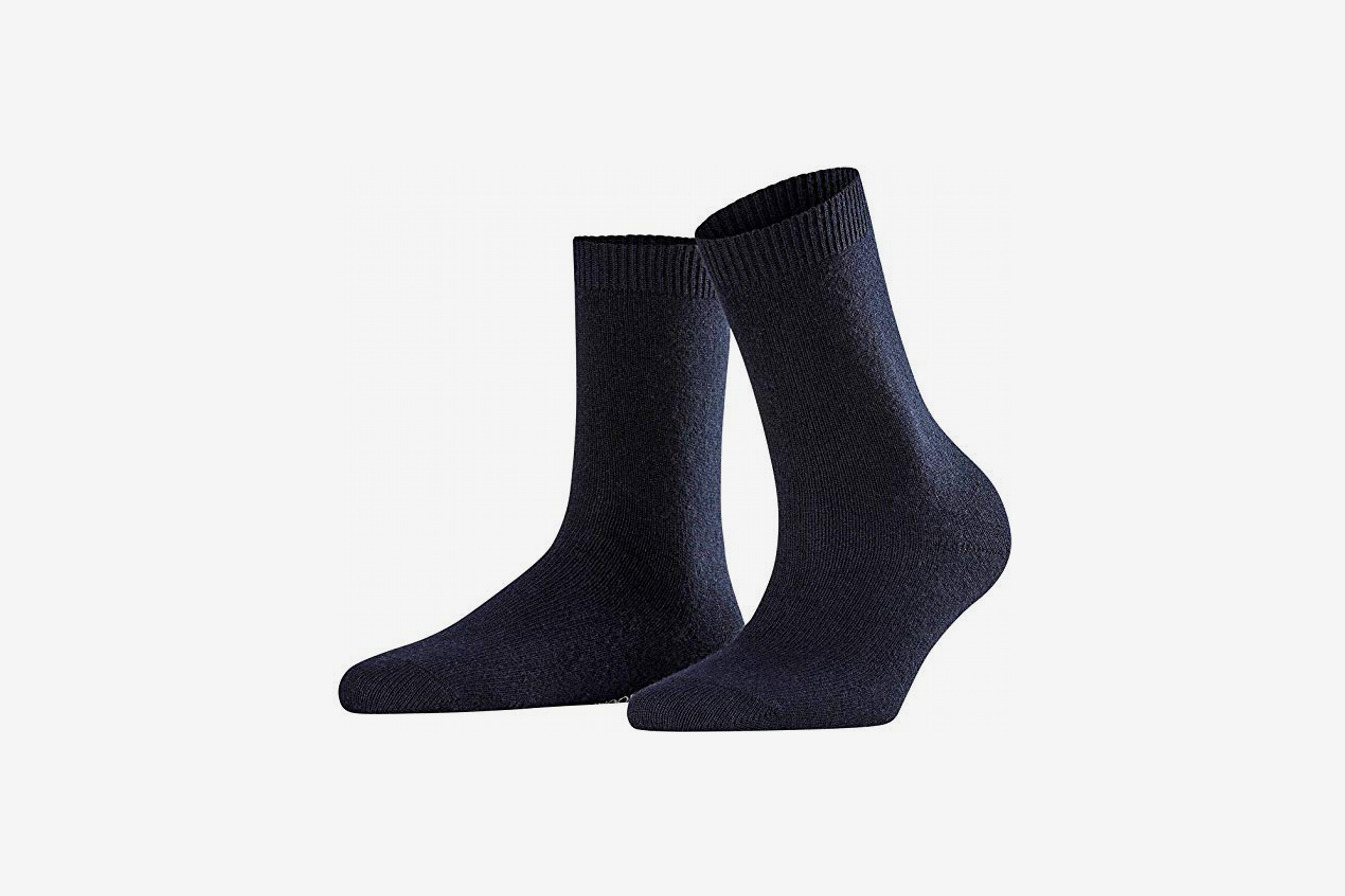 Falke Women's Cosy Wool Socks
Cozy wool socks will keep your buddy's feet warm when the cabin temperature drops on the way to your next adventure.From $30 at Amazon
For the best friend who hosts the best dinner parties
Atlas Barware 12-Piece Cocktail Shaker Set
Encourage them to up their cocktail game with this stylish yet simple tool set that'll match most home décors.$40 at Amazon