So stinking easy and budget-friendly! The perfect ONE POT meal with a hearty meat sauce. Only 5 min in the Instant Pot!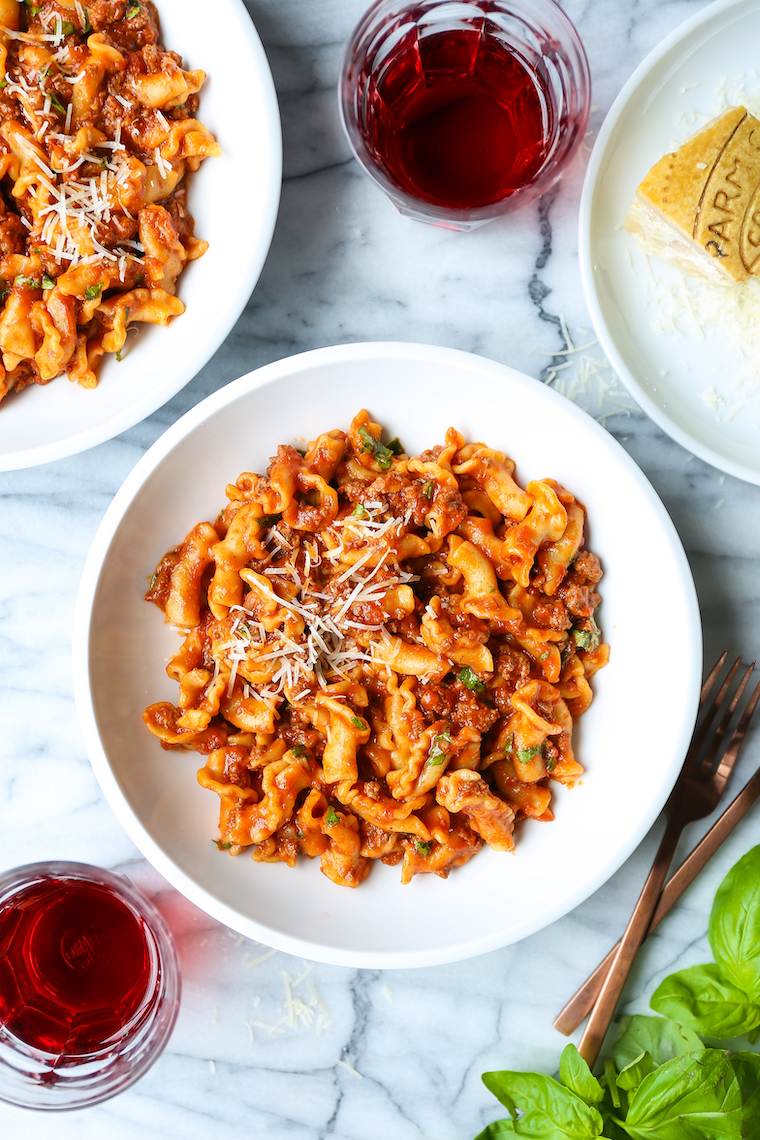 Guys. This is a hearty, beefy pasta.
MY OTHER RECIPES
Like super beefy. Because I can't stand it when some recipes call for 3/4 lb of ground beef. That last 1/4 lb always goes in the trash!
So I used the entire pound here, and I loved it.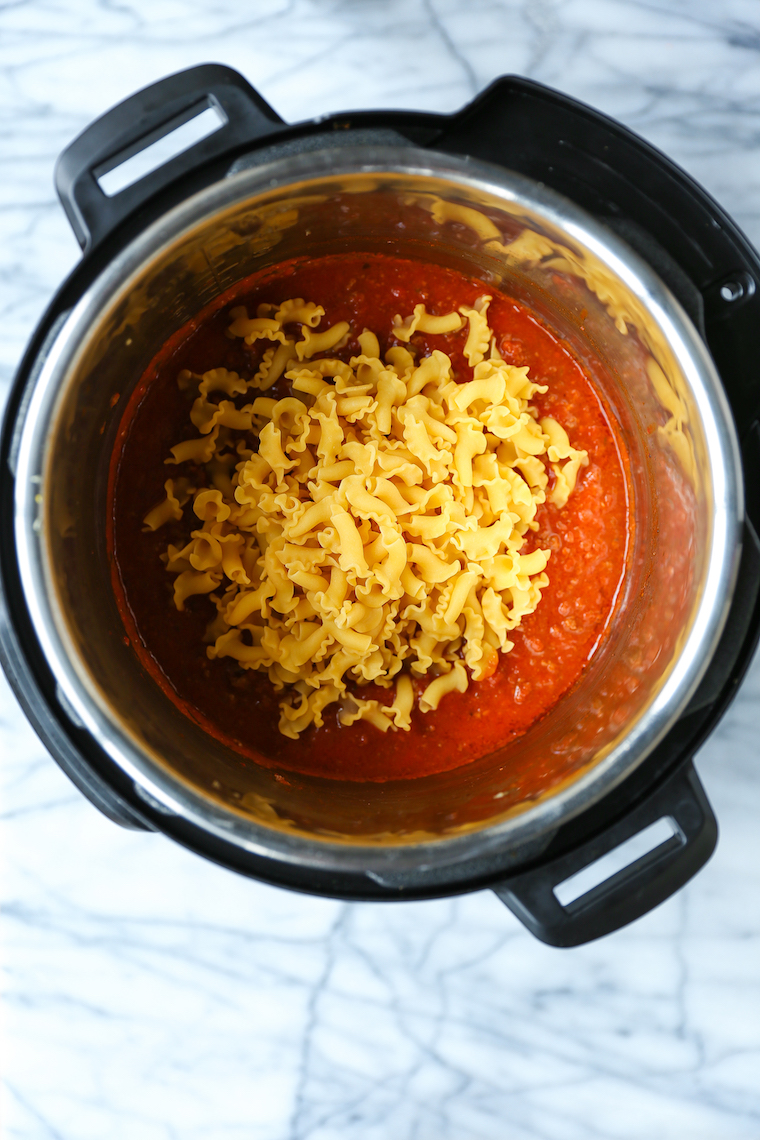 It's beefy! What's not to love?
And we doctor up some store-bought marinara sauce for the best meat sauce ever.
Not to mention, the easiest meat sauce.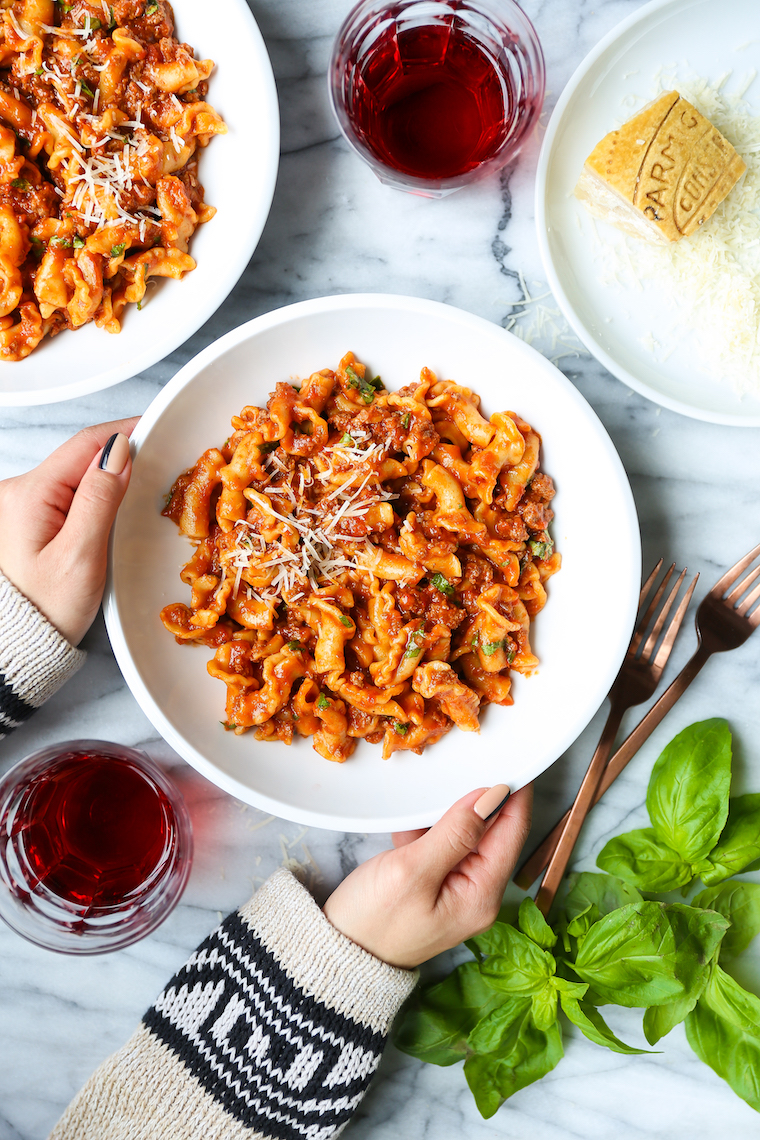 Because guess what?
The pasta cooks right in the Instant Pot with the rest of your ingredients, soaking up all that meaty-goodness.
Then you stir in some fresh basil and freshly grated Parmesan and it is just perfect.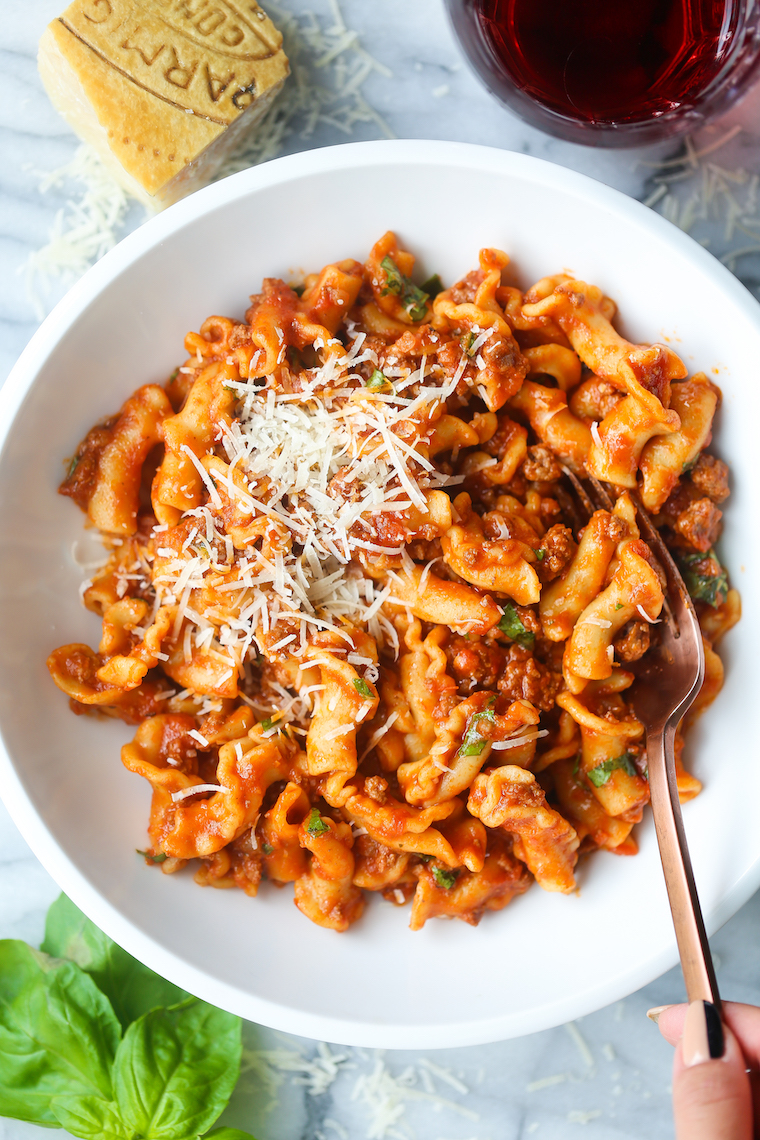 Serve with crusty bread.
Additional Parmesan.
And some of the leftover red wine.